WE:ART is an ever-growing collective of artists and community members dedicated to delivering unparalleled art experiences that differ from traditional gallery settings. Our mission is to change the lens through which people experience art by making it a social night out, bound to bump into friends old and new. We veer away from traditional gallery settings, fluorescent white walls and silent observations, and replace that by transforming entire spaces into an immersive art experience where guests are stimulated into conversation, lost in the music, and absorbed in the creative capacity of the room.
I designed the logo & main assets along with photography & creative direction of FXF graphics for the art collective I began. Below are images for promotion of our latest events & social media, along with images of the FLORA x FAUNA show which I curated myself!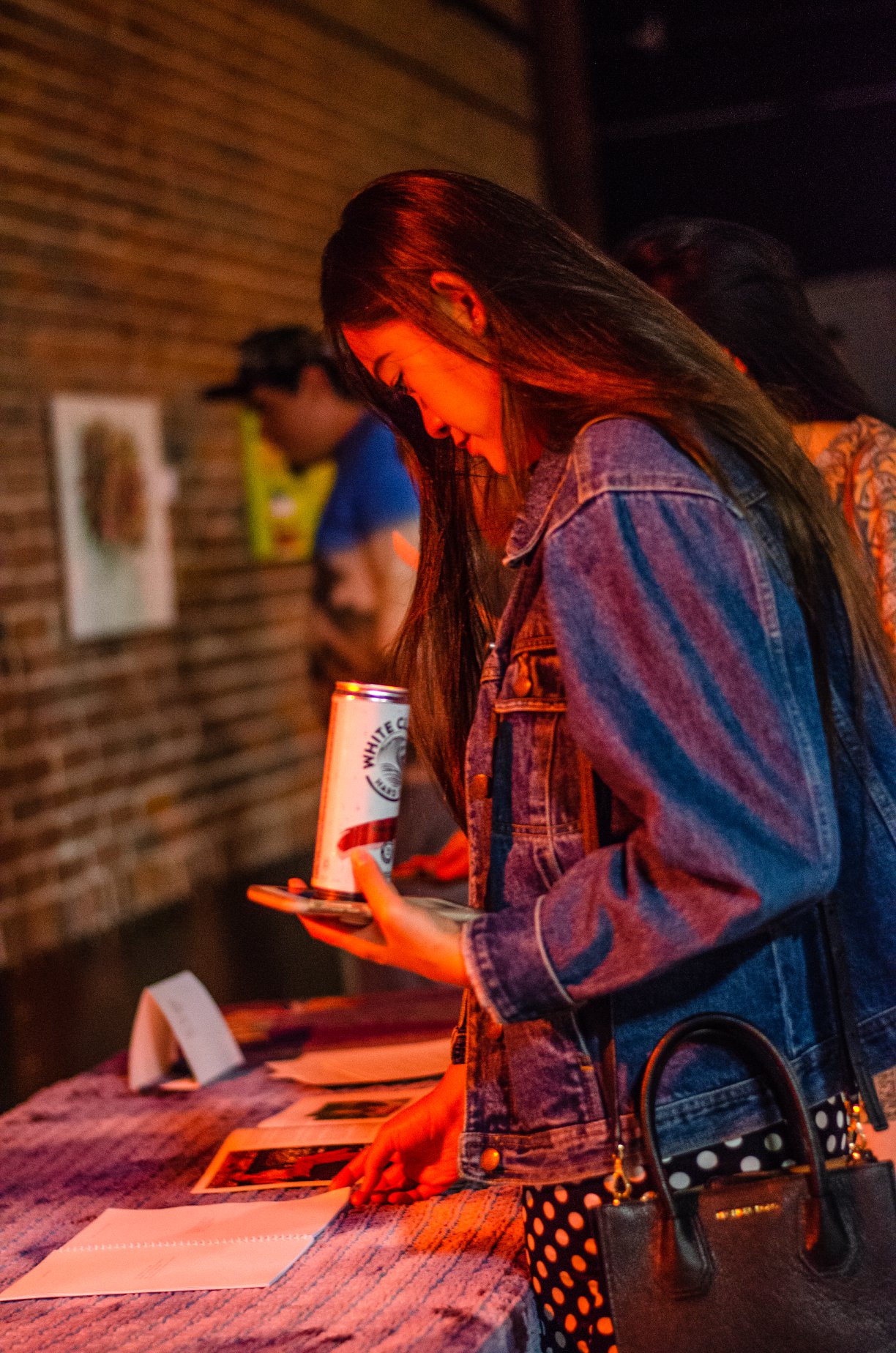 Tiny Atlas Quarterly is many things - a lifestyle travel magazine with a following of over 152k; a creative agency providing content, press and promotion; and a social community inviting people to join along on planned photo trips and excursions.
During my time as a Design Intern with Tiny Atlas, I worked on projects ranging from magazine + editorial to event planning and marketing. This included designing the REMOTE issue magazine cover, organizing text and images within, and coordinating with artists and contributors for the site and book publications. I have also spearheaded the organization and execution of multiple creative retreats and benefit events, including planning marketing timelines and budgeting all the way down to designing posters, creating email campaigns, and designing client proposal packages.
MAGAZINE DESIGN
Modern Times is a craft brewery originating in San Diego, with a heavy rotation of session beers, hazy IPAs, and with that — award winning can design. I created a few mock-ups of can designs to submit in an upcoming design competition!